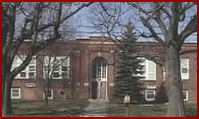 ABOUT US
ELEMENTARY DAY FOR STUDENTS: 8:45 AM TO 3:15 PM
Cork Elementary School is part of the Geneva Area City Schools in Ashtabula County. It contains grades K - 5. Located in northeastern Ohio, Cork has approximately 275 students in attendance. The school year runs from late August through early June.
The mission of Cork Elementary School is to provide quality education in a nurturing, safe, learning environment achieved through the partnership of family, staff, and student involvement.
A TYPICAL DAY AT CORK ELEMENTARY...
A Day in the Life of a Corker (an affectionate term we call ourselves)
8:30- Students may enter the building. There is a staff member to supervise students as they come in. Students who want to eat breakfast will head down to the cafeteria. Those who do not report to their classroom. ** Please do not drop off your child until 8:30. We do not have supervision until 8:30. Please have your child ready to exit the vehicle quickly as we have to keep cars moving to not end up on the street.
8:20- 8:30- Buses arrive and students who eat breakfast will be released to enter the building and head to the cafeteria.
The cafeteria offers a program called "My School Bucks" in which you sign up to view your child's account- spending history and balance. You can directly deposit money in your child's account as well. Returned checks will be submitted to eCollect and your account will be debited electronically for both face amount and return check fees. Digital menus are available online at http://genevaschools.nutrislice.com/
A New Charge Policy: A student may charge up to 3 meals before being served an alternate meal. Please go to myschoolbucks.com for free low balance alerts. In order to sign up for the myschoolbucks program, you will need your child's school ID number. The office will gladly give that to you. WE NEVER DENY A MEAL to a student. In some situations, students may refuse to eat or take choices from the lunch line. We then coax them into eating something.
8:15 am- Head Start has set up a preschool classroom in our building. Geneva Area City Schools is not in charge of the classroom, they are only using our facility. Contact Headstart for questions.
Head Start students are walked to themain entrance to meet their teachers.
8:20-8:30-Buses arrive and students eating breakfast enter the building. At 8:30 students who are not eating breakfast enter the building.
8:30-8:45 Parents may drop off their child.
The buses will pull in the parking lot as normal and park up against the sidewalk median for students to depart or board the bus. * They can not use the lane as it is too tight.
Car drop off/pick ups will pull into the front of the building where buses usually go EXCEPT you will pull in the SOUTH exit/entrance driveway( not the drive by the sign). This avoids a bottleneck at the main entrance to the parking lot. Once you turn into the drive, you will pull up by the main entrance of the building. In the morning have your child prepared to exit the vehicle on the left side of the car. We will have 2 lanes so pull over enough to leave room. Staff will be out to assist but with two lanes all eyes need to be watching students crossing. Students will enter the building at the main entrance as usual.
Afternoon: you will follow the same procedure as the morning BUT staff will walk out students from the gym. Pull up to the main entrance for the extra space. DO NOT stop at the gym doors if you are first to arrive- pull up. Continue to keep your car tag in the front window. Again, we are asking that you are diligent in watching for adults and students crossing to get into their car.
** If you still choose to drop off your child in the parking lot, you must walk them to the main entrance of the building. Staff will be busy with getting students out of their cars and or bus. We would appreciate it if you would use the drop off lane and not walk your child in. The drop off/pick up lane we are currently using will be blocked.
Hopefully this alleviates our road congestion and stress.
8:45- If you arrive after 8:45, you will be marked tardy and you will need a note. * Due to House Bill 410 we count minutes and hours of the day for attendance. Your child will be counted excused if you send a note in with an explanation. If not, your child will be marked unexcused which could lead to consequences. If you are having trouble getting your child to school, please call us and we can try to develop a plan to help. We all have to work together and avoid the stress of going it alone.
If your child will be absent, please call the office using extension 5007. Leave a message as to your child's name, class, and reason why absent. ** You must ALSO provide a written note upon your child's return. These are not our rules but the State of Ohio rules.
** See HB 410 for information on student absence.
If your child is out and you request work, please respect our time by picking up the work.
Vacations must be approved by the principal (meaning if they are considered excused or unexcused) and will be considered excused if you request work.
We keep the doors locked during the day for the safety of all involved. To enter, you will need to be buzzed into the main office to sign in and receive a pass. Do not be offended if we ask questions before letting you enter the building.
8:45- Mrs. Doherty starts announcements. Announcements include events and reminders, lunch choices, positive quotes, birthdays, and pledges. 5th-grade students- one from each class- will lead the pledges and announce lunch choices.
The pledges are:
An Affirming Pledge to Myself
By Marva Collins
This day has been given to me fresh and clear.
I can either use it or throw it away.
I promise myself I shall use this day to its fullest,
realizing it can never come back again.
I am the only person who has the power to decide what I will be.
I make myself what I am.
PLEDGE OF ALLEGIANCE
I PLEDGE ALLEGIANCE TO THE FLAG
OF THE UNITED STATES OF AMERICA,
AND TO THE REPUBLIC FOR WHICH IT STANDS,
ONE NATION UNDER GOD,
INDIVISIBLE,
WITH LIBERTY AND JUSTICE FOR ALL
My Job Here
My job here in school is to learn.
Hopefully I will become a lifelong learner.
In this process, I will care for others.
8:55- 9:00 Announcements are over. Classes begin.
Teachers have students work on "morning work" which can include the practice of content, student/teacher conference, silent reading, or activities to activate the brain for learning. Hoping for a positive start to the day. Making sure your child is on time for school is a healthy start to the day. It becomes difficult to adjust when students arrive late. They fall behind at the start of the day. Students have personally shared this with us.
9:00-12:55: Classroom activities and lunch/recess schedule.
11:05-11:35- 5th grade lunch/recess

11:25-11:55- 4th grade lunch/recess

11:45-12:15- 3rd grade lunch/recess

12:05-12:35 -2nd grade lunch/recess

12:25-12:55- 1st grade lunch/recess

12:45-1:15- KDG lunch/recess ** Snack in the am
Every few years, we change the order of lunch to give each grade equitable morning time for learning.
The cafeteria does offer ice cream on Fridays. $.75
When we reference "specials" we are talking about Art, Music, Gym, and Library.
Gym: KDG: 30 min 2X a week
Grades 1-5: 30 min 2X a week
** Teachers sometimes bring their class into the gym for activities when the gym is not in use or we have inside recess if available.
Music: KDG: 30 min a week
Grades 1-5: 30min a week.
Art: KDG: 30 min 2 x every other week
Grades 1-5 : 1 hour every other week
*** All elementary buildings in the district share the Art, Music, and Gym teachers so they rotate throughout the district.
2:45 - Mrs. Doherty or a staff member goes out to collect car numbers. At 2:50 pick up students are called to the gym. Mrs. Doherty radios remaining car numbers in multiple groupings and the teachers monitoring in the gym, send the students out. The amount of time depends on the student- if they feel like walking slow or don't hear their name. Families who pick up regularly are assigned a pick up number. The number tags are able to hang on the rearview mirror. The beginning of the year gets a little stressful until Mrs. Doherty remembers cars and numbers. You are responsible for the number. If the person in the car has a number, we will release your child to them. If the person picking up your child does not have a number, and Mrs. Doherty does not have pick up information on them, we will not release your child to that person. They will have to pull up, park and go to the office for a verification phone call to parents giving verbal permission to release your child. ** If you do not have a current hang tag number, please request one from the office. The office will provide extra numbers upon your request. Please do not create your own number sign. Request additional copies from the office.
We keep the entrance doors locked and you will not be let in until we have a sufficient amount of cars through the line. Mrs. Richey can not listen to me radio her for students and call down your child at the same time. Sorry to be an irritation but it is for safety reasons.
HANG TAGS- please hang your number on your rearview mirror to make it easier to see and call your number. ** We are aware that life happens and you are sending a person to pick up your child without a number. In this case, a call to the office letting us know ahead of time will be sufficient. Do not leave a message. We do not answer the phone after 2:30 for last minute transportation changes.
We need to move quickly to get your child in your car as a backup on the road is a big concern.
Please pick up your child by 3:25. If you have not picked up your child by this time, you will need to park and pick up your child in the office.
Unlike in the past, no one will be permitted to walk in to pick up your child at the end of the day. You must use the pick up lane. If your child is an early dismissal and picked up before 2:30PM, then you walk in the building to retrieve your child.
3:05-3:25 Buses arrive to retrieve students who take the bus home. Students will stay in their classrooms with their teachers to listen for their bus numbers to be called. Once their bus number is called, the students on that bus walk to the side entrance and have staff walk them out to the bus. Staff is also visible in the hallways to monitor students exiting.
If the bus is running very late, we will do a robocall to inform you. This only happens when we are informed ahead of time. Check the GACS website for any bus information as a robocall is not guaranteed.
** If you are making changes to drop off, you must notify the office in writing. The sooner you let us know the less chance of a mistake being made. Do not call the office and leave a message as we might not get the message to make the change. No changes in transportation will be granted after 2:30 PM. This is all for the purpose of safety and getting your child to their destination.
This concludes a typical day.
Forms of communication:
Website: www.genevaschools.org I am not the best at getting information on the website because it is difficult to use and navigate. I am trying to get better.
PTO Facebook page- good source to get information.
Robo calls or texts. Parents have told me they like text messages best when there is not an emergency.
Handouts- Some information is handed out to your child to take home. Please check the bookbags nightly.
Student Assignment Books- Students in grades 3-5 have assignment notebooks. Look for communication written in the notebooks as well. Each teacher has a process for assignment notebooks. Please make sure you are aware of your child's teachers' process.
PTO Meetings- 2nd Tuesday each Month. Check for times.