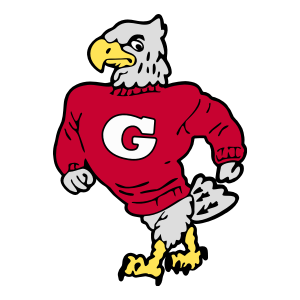 Geneva Elementary Parent Guidelines for Restart 2020-2021
This plan is for the 1st 9 week period and re-evaluated as we proceed.
*** All information is subject to change - You will be notified of changes
Group A and Group B Determinations
Group A will be composed of students or by family groups with last names A-K.1st Day: Sept. 1st
Group B will be composed of students or by family groups with last names L-Z. 1st Day: Sept. 3rd
Online Only Group will start school on September 8th. After that, they will follow the Group A schedule.
Birthday Treats
There will be no birthday treats at this time.
Classrooms
K-3 students will remain in self-contained classrooms throughout the instructional day.
Grades 4 and 5 may remain self-contained or if a switch occurs the teacher will move rooms, not the students.
Specials (art and music) will take place in the general education classroom.
One specials (art, music, and physical education) teacher will be at the building each week.
Gym will be outside weather permitting.
When in the gym, equipment will not be used unless disinfected between each student's use.
Students will be assigned cubbies and individual desks.
Group A will utilize the odd number cubbies and Group B will utilize the even numbered cubbies.
Group A and B desks will be seated right next to each other with a 3-foot space between the next set of two desks.
Student cubbies need to be left empty at the end of each student day. Books and supplies that do not need to go home will remain in the student's assigned desk.
If a classroom currently has tables, students will be sat at least 3 feet apart.
Doors must remain open at all times. Teachers will take their students whenever possible outside.
Windows are to remain closed. Please note that our system brings in 100% of air from the outside. The district will be increasing air turnover for the new school year.
Classroom carpets and flexible seating (stools, bean bags) will not be utilized at this time.
Classroom Libraries
Students will be assigned materials by their teachers. Any material used by a student must be put in a discard bin or area to be sanitized by the teacher at a later day prior to putting it back in circulation.
Manipulatives
Students must have their own assigned bags of manipulatives from their teacher.
Centers
Going to centers should not be utilized at this time. Students can have centers at their own individual desk or assigned area.
No stuffed animals or toys should be at school by teachers or students.
Classroom pets need to stay at home.
Cleaning and Sanitation
Restrooms will be cleaned every 2 hours.
KDG classrooms will only use their classroom restrooms. The restrooms will be cleaned every 2 hours.
Tables will be cleaned between each student's use at both breakfast and lunch.
Students will have assigned seats at breakfast and lunch.
Students desks will be cleaned at the end of each school day.
Desk dividers will be provided for student use, one per student as donated by Third Dimension.
Door knobs will be disinfected throughout the school day.
Face Coverings/Masks
Face Coverings/Masks can be removed if students are at least 6 feet apart with teacher's instruction during a quiet period.
Staff must wear face coverings at all times except when eating or taking a quiet, socially distanced mask break.
Gaiters are no longer permitted based on latest guidance from the Ohio Department of Health.
Face shields are not permitted unless a student/teacher meets the medical exemption as outlined in the BOE guidance/ policy or permission authorizing use.
Students should attend school with a face covering/mask.
Additional face coverings/masks will be available if needed. Please send your child with more than one face covering/mask.
Kindergarten Appointments:
Will be scheduled on September 1 and 3. September 2nd can be used if needed.

Appointments start at 8:30am for 30 minutes consisting of meeting the teacher, teacher assessments, and must be done in person following the district safety guidelines. Online students may be required to come in in person on a Wednesday to complete

Speech screenings will be conducted once the students start in-person learning.
8:30-9:00
9:10-9:40
9:50-10:20
10:30-11:00
11:10-11:40 (L)
11:50-12:20
12:30-1:00
1:10-1:40
1:50-2:20
2:30-3:00
Letters will be mailed to parents within the next few days with your scheduled time.
Library
Will not be used by students. It will be used for teacher overflow, a place to plan or Zoom for SPED meetings, and teacher lunch times.
Limit students to office/hallway.
An adult will be dropping off any paperwork for the cafeteria or office. Teachers will have to record their own lunch count. All notes and forms for the office such as the lunch count will need to be placed in the bin outside the classroom door. Someone will walk around the building to collect these items.
Meetings
All meetings this year will be held via Zoom. This includes PTO, special education, and parent-teacher conferences.
Open House
No in-person Open House this school year.
Teachers, grade levels, and buildings may send out videos or pictures to introduce themselves and the classroom.
Teachers are encouraged to contact families by phone to introduce themselves, gather contact information from the family such as their email address, and to provide google classroom information. Students must use their Geneva Google Account when accessing Google classroom. Families should only bring half of their supplies in the event of a building or district closure.
Only mode of communication this school year will be Google classroom or email. Parents can receive notifications through Google classroom from the district elementary buildings.
Parent Pickups
Parents will be assigned a car tag number and will utilize each school's dismissal process.
Parents will not be permitted to enter the building.
If a parent needs to pick up prior to dismissal, a note should accompany the student in the morning and the parent should then call the school once he or she arrives where a staff member will escort the child out to the car.
Parties
As of this time, there will be no holiday parties. The issue will be revisited after each nine weeks. This includes the Halloween parade.
Physical Distancing
There will be exemptions when a staff will need to comfort an injured or emotional child. Staff is allowed to do so for less than 15 minute increments (CDC). If the situation continues, the teacher will reach out to the child's parent or guardian.
Quarantine/Isolation
Please follow the District Return to School Guidelines by notifying the office of a potential exposure or case of COVID-19.
Recess/Outdoor Time/Playground
Will be coordinated at the building level to allow for time where students can safely remove their masks while still maintaining social distancing.
Looking towards 20 minutes of lunch and 10 minutes of recess by aides.
Students can bring their own towel to sit on outside that will remain in their backpacks if participating in outdoor instructional time.
Teachers can distribute outside toys for students to use, but must sanitize them immediately after each student's use.
Examples of Appropriate Outdoor Games/Activities: shadow tag, non-touch relay races, dancing.
Related Services
OT/PT will be providing some services to students at their homes.
Restroom Schedule/Procedures
Teachers will schedule restroom times within their own hallways.
Students will be permitted to take the pass one at a time per class if needed to use the restroom.
Students will be permitted to bring a filled reusable water bottle to school.
The classroom water fountain will be used to fill them. Drinking fountains will not be available.
RIMPs (Reading Improvement and Monitoring Plan)
RIMPs are still required at this time. We need to identify below level readers in grades K-3 by September 30th using the KRA and iReady and develop a plan within 30 days of testing.
School Supplies
Must remain in the student backpack or assigned desk..
Each student will be assigned their own individual desk and a cubbie that needs emptied nightly.
One desk for a Group A student and another desk for Group B student.
Desks will not be shared between Group A and Group B students.
Only have students bring in half of their supplies.
Specials
One specialist per building each week through the first nine weeks.
Group A and B will each receive 30 minutes of that special each week.
Teacher will go to the general education classroom.
Gym will take place outside when allowable.
Limited equipment will be utilized.
If equipment is utilized, then it will be disinfected between student's use.
** No Library
Computer Lab Usage by K-2 ONLY. 10 minute breaks in-between for sanitizing.Teachers will sanitize after use or we will not be able to use the lab. * Chromebooks are on backorder. As soon as those arrive we will not need to use the lab.
Student Day (In-Person)
Arrival Time - Bus Riders
As buses arrive starting at 8:20am, students that eat breakfast will be unloaded and their temperature will be taken and recorded. (Temperature taken is TBD upon latest guidance.)
Students will then social distance through the cafeteria line and then go to their assigned seat.
Starting at 8:30am, students that do not eat breakfast will be unloaded and their temperature will be taken and recorded (temperature taken is TBD upon latest guidance). Students will then go directly to class.
Student Arrival Time - Car Riders
Students will have their temperature taken and recorded (Temperature taken is TBD upon latest guidance) prior to exiting the car by a staff member. A student may not exit their car until 8:30am. Students can either go directly to breakfast or class following socially distant practices.
Student In-Person Schedule Group A
Monday & Tuesday
8:30-8:45am Arrival (Go to Breakfast or Straight to your Classroom)
8:45am-2:55pm In person in class learning
Wednesday
Zoom Meetings with the Teacher
** Office Hours 9:00am-11:00am
1:00pm-3:00pm
Office Hours are designated times to check in with students and plan online lessons
Austinburg Teachers will be having Special Ed Meetings on this day as well. Office hours TBD
Thursday & Friday
Students complete assignments on Google Classroom starting the week of September 8th.
Student In- Person Schedule Group B
Monday & Tuesday
Students complete assignments on Google Classroom starting the week of September 14th.
Wednesday
Zoom Meetings (Office Hours) with the Teacher ** Scheduled times
Thursday & Friday
8:30am-8:45pm Arrival (Go to Breakfast or Straight to your Classroom)
8:45am-2:55pm In person Class learning
Student In-Person Dismissal from Classrooms
2:55pm Car Riders Dismissed by Numbers- One staff member will record numbers and then announce over PA. Student will then report to dismissal spot.
3:00pm Bus Students Ordered from Back to Front as Buses Arrive
Student Day (Remote/Online Only)
Students will work from home on assignments that are posted on Monday, Tuesday, Thursday and Friday via Google classroom in the order assigned. ** All materials/resources will be online.
Teachers may post some lessons online that are previously recorded or may livestream from their classrooms on Monday or Tuesday.
Time will be given during the instructional day on Wednesday for teachers to Zoom with students from home.
Students are required to complete all assignments according to assignment date.
If you are having difficulty completing assignments, please reach out to the student's teacher who will respond within a 24 hour period.
Please select one specials class (art, music, and physical education) to complete each week.
Specials must be rotated each week.
Some teachers may opt to livestream lessons. This will be a personal decision by the teacher.
*** In the event we go all online/remote, potential packet pick up TBD.
Attendance for Remote Learning
Students are expected to log in or attend school on their scheduled days. If a student is unable to attend or log in, contact the classroom teacher by day's end.
Grading for Remote Learning
Each classroom grading policy will be shared with parents at the start of the year.
Student Day (ALL REMOTE CLOSURE)
Please refer to the Geneva District Plan as updates are occurring.
Student Lunch
Multiple areas for the students to eat lunch if necessary. Cafeteria is the primary designated area for student lunch where students will have assigned seats to ensure social distancing.
Students will go through the lunch line by following the floor markers to select their milk, lunch, and provide their name to the cashier.
Temperature Check
Staff members may check temperatures for parent drop-offs prior to the student exiting the car or exiting the bus.
Parents should symptom check prior to bringing students to school. We will conduct our own assessment.
Student Illness
Please refer to the GACS Return to School Guide for CO-VID-19 symptoms and protocols.
If a child has a high temperature or signs of CO-VID 19, They will be escorted to the Isolation Room (Office Conference Room) for further evaluation and parent contact.
Online/Remote Platform
Google Classroom and Google Meets/Zoom are the selected platforms for communication, assignments, and resources for all teachers. Reading and Math curriculum are online and will be used. iReady, Thinkcentral, and A.R will also be used.
Snacks
If a classroom has a daily snack time, students are to bring their own daily snacks.
Use of Building in Off Hours
No one will use the gym/building after school/evening.
Visitors
No visitors will be allowed at this time in the building.