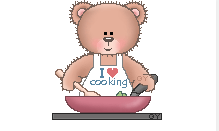 Please click on the current Menu
At this time Geneva Area Schools does have an online application for free and reduced lunches at https:// genevaschools.schoollunchapp.com
You may download a copy of the School Meals Application by clicking here. Please complete it and have your child return it to his/her school. Free and reduced lunch forms will also be sent home in the first week of school with your child.
These apply to ALL Elementary Schools
IMPORTANT INFORMATION
Click on the link below to view our "NEW" Digital Menu
We have a "NO CHARGE" Policy.
Please send a check or money with your child if they would like to purchase a meal. Returned checks will be submitted to eCollect & your account will be debited electronically for both face amount & return check fees.
Or you can PRE-PAY online at mySchoolBucks.com
Please send money with your child or Pre-pay for your lunches.
Lunch prices are $2.90 (includes a choice of milk), Milk (bought separately) 50¢, Juice (bought separately) 50 ¢, Reduced priced Lunch 40¢,
Choice of milk served with all complete meals: Lowfat White, & Fat-free Chocolate
Remember to choose FRUITS & VEGGIES at Every meal!
Breakfast $1.50
We provide free and reduced-price meals ( 30¢ for breakfast, 40¢ for lunch) for eligible students.