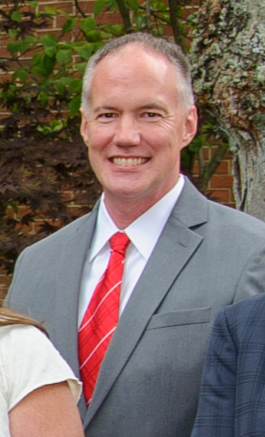 Michael King
Hello! My name is Michael King, I am the Principal of Geneva High School.
It is hard to believe that our summer is almost over, but I'm certain students are beginning to feel the excitement of a new school year with band camp, painting the parking lot, along with all of the athletics and clubs back in full swing. I am excited to welcome our students and families back to Geneva High School!
As the principal of Geneva High School, it is my goal to collaborate with our community, families, staff and students to create meaningful learning experiences that empower our students to design a future of their choice. Our community and families are essential to helping our students realize their full potential and I would encourage you to reach out so that we may engage as full partners in your student's education.
At Geneva, we take great pride in preparing our students to be critical thinkers, leaders, and communicators, who take pride in their nation and community.
I am honored to serve as the principal of Geneva High School and truly feel privileged to work in a community that works together to build positive relationships to support students' academic and social growth.
Sincerely,
Michael King