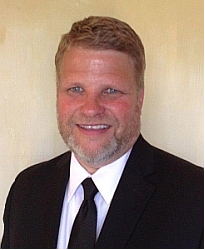 M. Eric M. Kujala, Superintendent
The Geneva Area City Schools has a proud history successfully maintained through the efforts of the district's students, employees, alumni, and the communities that are a part of the district. It has been the cooperation and collaboration of the entire community that has created "Geneva Pride". It has been my privilege to be part of the great traditions of Geneva and now it's my honor to serve as the Superintendent of Geneva Area City Schools. Our district's goal will be to continue to challenge our students, teachers, and staff to be the best they can be in every aspect of the educational process. We will continue to meet our present needs while constantly looking to the future for ways to enrich and engage our students in the areas of academics, arts, and athletics.
Despite the many changes in education today, I look forward to the challenge of leading the Geneva School District. I realize that there are many difficult decisions ahead but it will take all of us working together to maintain the positive energy in our district. Please feel free to contact me if you have any questions, concerns, or comments. I am here to work with our community to make the Geneva Schools better with each passing day!
Academics and Highlights
Geneva Area City Schools has continued to look for ways to maintain high academic standards for all of its students. Besides being viewed by others in Ashtabula County for providing quality educational programs, Geneva has been recognized nationally by U.S. News and World Report as a bronze medal winner, three times over the past six years. This award is presented to America's top-performing secondary schools. This year, Geneva was recognized by Newsweek magazine as one of the Top 500 High Schools nationally who were "Beating the Odds". The award recognized high schools that excelled in preparing students for college in spite of educating a student enrollment with a widely diverse socioeconomic population. Geneva continues to shine as an "Excellent" school district that is focused on providing a quality educational program to all of its students in kindergarten through grade 12.
Biography
Eric M. Kujala attended Geneva Elementary, Geneva Junior High School and Geneva High School - graduating in 1981. After graduation, he spent a year in Finland as a Rotary Exchange Student sponsored by the Geneva Rotary Club. He attended Ohio University and received his Bachelor of Science in Education and later received his Master's degree from Cleveland State University.
Mr. Kujala was hired and began his tenure as the Superintendent of Geneva Area City Schools in August 2015. Before becoming Superintendent, he spent 28 years in the field of education, 9 years as a teacher in the Grand Valley Local Schools and Geneva School District and 19 years as a building level administrator in the Geneva District (4 years as the Principal at Cork Elementary) and the Riverside Local School District. During his administrative experience, Mr. Kujala has served an active role or as the chairperson on various school and community committees.
Mr. Kujala resides in the Geneva community and truly enjoys being "back home". He is a member of the Geneva Rotary Club and he is looking forward to becoming actively involved in many of the local events.